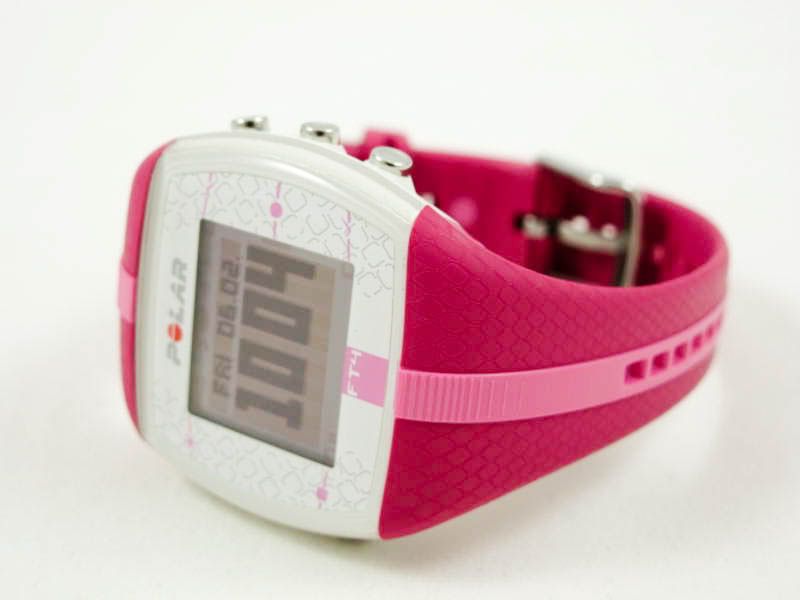 I have finally decided to get my dream Heart Rate Monitor (HRM) - The Polar FT4 after few months of thinking. These things aren't cheap and since was my birthday, I can finally have it! Thanks to my daddy plus some savings of mine :)
Can't wait for this weekend so that I can get my hands on them, I had just found out a shopping mall close to me is selling it. But I think I better call them to make sure about it, I would be heartbroken if they don't.
I really feel that this can help me out with my workouts. I'm not a mathematical person but I need to achieve little goals in order to reach a bigger dream so in a way, I think counting numbers here can help me. The same reason why I like running on treadmills better than running on the park.
POLAR FT4
Improve Fitness
For those who want basic heart rate-based features to keep their fitness training simple. Just grab it with you, put on the comfortable textile transmitter, and Polar FT4 tells if you're improving your fitness.
Shows when you're improving fitness based on your heart rate

Displays calories burned

Comes with comfortable textile transmitter and coded heart rate transmission to avoid cross-talk

Available colors: Bronze or Silver
Automatic age-based target zone (% / bpm) - %/bpm

Automatic/Manual target zone (% / bpm / HRR%)

Backlight

Graphical target zone indicator

Heart rate (displayed as % of maximum heart rate)

Heart rate (displayed as bpm)

HeartTouch™, button-free operation of wrist unit

KeyLock

Manual target zone (% / bpm) - %/bpm

Visual and audible alarm in target zones

Water resistant - 50m
Display text in English, German, Finnish, French, Portuguese, Spanish and Italian
Average heart rate of total exercise

Exercise Date

HR-based target zones with audible alarm

HR-based target zones with visual alarm

Maximum heart rate of total exercise

Polar OwnCal®

Polar OwnCode® (5kHz)

Wireless ECG accurate heart rate
Average heart rate

Calorie expenditure

Exercise Time (total)

Exercise file info page with date and time

Maximum heart rate

Number of exercise files (with summaries)

Target zone limits

Time in target zone
WearLink® 31 coded transmitter (changeable battery)
Alarm with snooze

Date and weekday indicator

Dual time zone

Low battery indicator

StopWatch

Time of day (12/24h) with alarm

User replaceable battery
Since pink is basically unavailable, this color is my second choice :)
Kind of like this brand too but it's a tad bit more expensive.
How to use HRM Watch